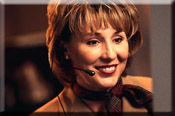 HYGIENE ASSOCIATES,Inc. is a dental employment referral service serving the Washington DC and Baltimore metropolitan areas along with Northern Virginia and the State of Maryland, since 1983. HAI refers dental professionals to individual dental facilities be employeed by the facility offices on both a temporary and permanent basis. The company is owned and operated by a dental professional therefor we have a dedicated commitment to quality service and understand the workings of a dental office and the importance of the dental staff.

Welcome Candidates & Clients!
Whether you are looking for a new career or a new employee, look no further. We have many great employment opportunities available right now to refer you to. We also have many prime candidates to refer to fill those positions.
It is our goal to have a positive impact on every person we represent. We realize that we CHANGE PEOPLES LIVES and we take that responsibility very seriously. We have an excellent reputation and have been in business since 1983
Most individuals we place in positions are working, successful in their current job, and therefore too busy to conduct a thorough job search. We work as their "agent" matching their experience, skills and aspirations with dental facilities that can offer them the challenge they desire. Our clients know we can provide the highest level of candidate available in dentistry without wasting their time.
Please feel free to examine the rest of our online agency and read about all of our services. We have in office continuing education opportunities along with MD Board Approved dental assisting xray courses. Some new services that are in the development stages. We are here to help you find the best person for the position & the best position for the applicant.